We're pleased to announce that the records of the British School at Rome catalogue have been loaded onto Copac.
The British School at Rome is Britain's leading humanities research institute abroad; a centre for interdisciplinary research in the Mediterranean supporting the full range of arts, humanities and social sciences.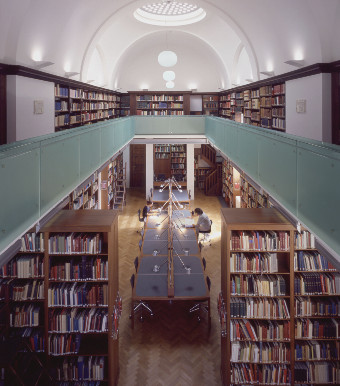 The BSR Library supports the research activity of the Fellows and resident scholars and consists of c. 60.000 volumes and 600 current periodicals.
Collections include:
Italian archaeology: prehistory, classical and medieval
Italian topography, especially the topography of Rome
ancient history and texts
ecclesiastical and medieval Italian history
history of Italian art and architecture
the writings of travellers in Italy
ancient religions
rare books collection, including Thomas Ashby's library
The BSR digital collections website, launched in 2009, includes 15,000 records and 12,000 images of historic photographs from the Archive and maps and engravings from the Library's Rare Book Collection.
To browse, or limit your search to the holdings of the British School at Rome library, go to the main tab on copac.ac.uk and choose 'British School at Rome' from the list of libraries.