We're pleased to announce that the holdings of the National Maritime Museum Caird Library have been added to Copac.
The National Maritime Museum is the largest maritime museum in the world. It houses important holdings on the history of Britain at sea, totalling nearly 2.5 million items,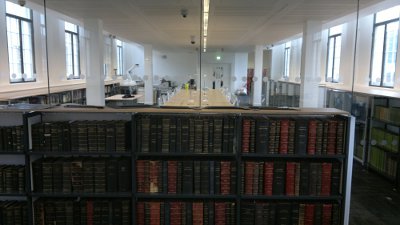 including maritime art, cartography, ship models, scientific and navigational instruments, and manuscripts, and the world's largest maritime reference library. The Museum's Archive & Library collections are a nationally and internationally important resource, with items as diverse as rare books, diaries, log books, letters, manuscripts, maps and charts. As a Place of Deposit designated by the National Archives, the collections contain important public records including in-letters of the Board of Admiralty, Lieutenants' logs of the Navy Board, and crew lists and Certificates of Competency and Service (Masters' certificates) of the Registrar General of Shipping and Seamen.
To browse, or limit your search to, the holdings of the National Maritime Museum Caird Library, go to the main search tab on copac.ac.uk/search and choose 'National Maritime Museum' from the drop-down list of libraries.