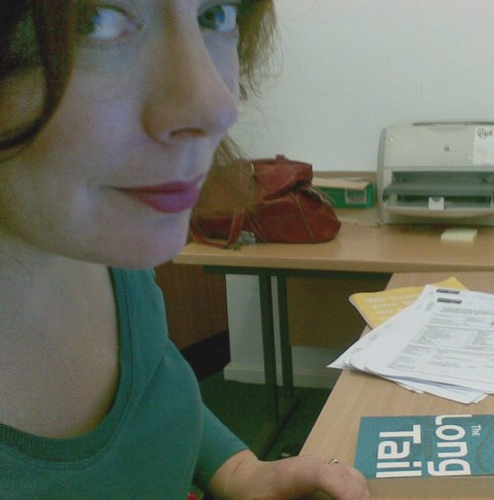 Since joining the Copac team at Mimas earlier this year, it has struck me that there's a certain facelessness to Copac. Copac just 'is' and talented people working industriously behind it are largely invisible — which has made sense, of course. We have a hunch that Copac users don't really care too much about how we're tackling new API developments or if we're Shibbolized or not.
But there's another community out there, the one comprising of professionals, librarians, academics, techies and geeks, the one that *does* get all a twitter about bibliometrics, FRBR, Open Source, data-sharing, and Library 2.0. The one comprising of People Like Us. And so we decided it was time to get out from behind the curtain and join in the conversation. We not only want to share what we're up to behind the scenes, but also be part of the larger conversation — share our knowledge, get feedback, and learn so we can move Copac forward.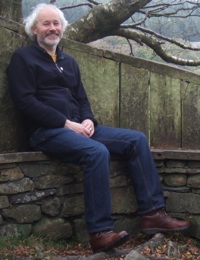 My colleague Ashley has just christened this here blog with a post on our new OAI-PMH interface (so please, harvest away and let us know how you get on) and we hope this will be the first of many posts about our developments — not just information, but voicing up about the challenges we're tackling around development, including Web 2.0 and the way in which Copac might support customisation or adaptive personalisation, or the potential contexts for reuse and sharing of Copac data. In addition, we're working with EDINA on the JISC funded D2D project, and so over the next year we'll be working with our colleagues over in Edinburgh to join up Copac with Zetoc and SUNCAT, and also to think about new ways in which this collective data along with new tools can better support the workflows of Scholarly Communication.
There's going to be a lot to write about, and we know one of our main challenges will be keeping this blog up-to-date. Watch this space, and hopefully something new will appear on it every so often:-). Meanwhile, get to know your hosts — Ashley and Joy.
(p.s. we'll be building up our blogroll over the next few weeks, but if you find something you think we'd find interesting in your blog-reader do leave us a comment and point us to it)